About us
Welcome to Peruhand
We are an independent online store that provides our customers a wide variety of handmade Peruvian products made from alpaca.
A fine grade and high quality fiber from the alpacas that are native to the mid southwestern region of South America, particularly from Peru.
Fine grade and high quality fiber 

Exclusive designs

100% legitimate in terms of originality and native to Peru
Our main specialty is that we are an online store that sells wholesale products made alpaca fiber to a wide number of customers around the world. We are committed in offering you the best wholesale products made from this fine grade fiber unique in the world at very competitive prices and with a superb quality that will not compromise the quantity that your purchase by any means whatsoever.
Starting with our first specialty which is butterfly art, we offer you classic frames of butterfly art that have been carefully handmade and designed.
Our team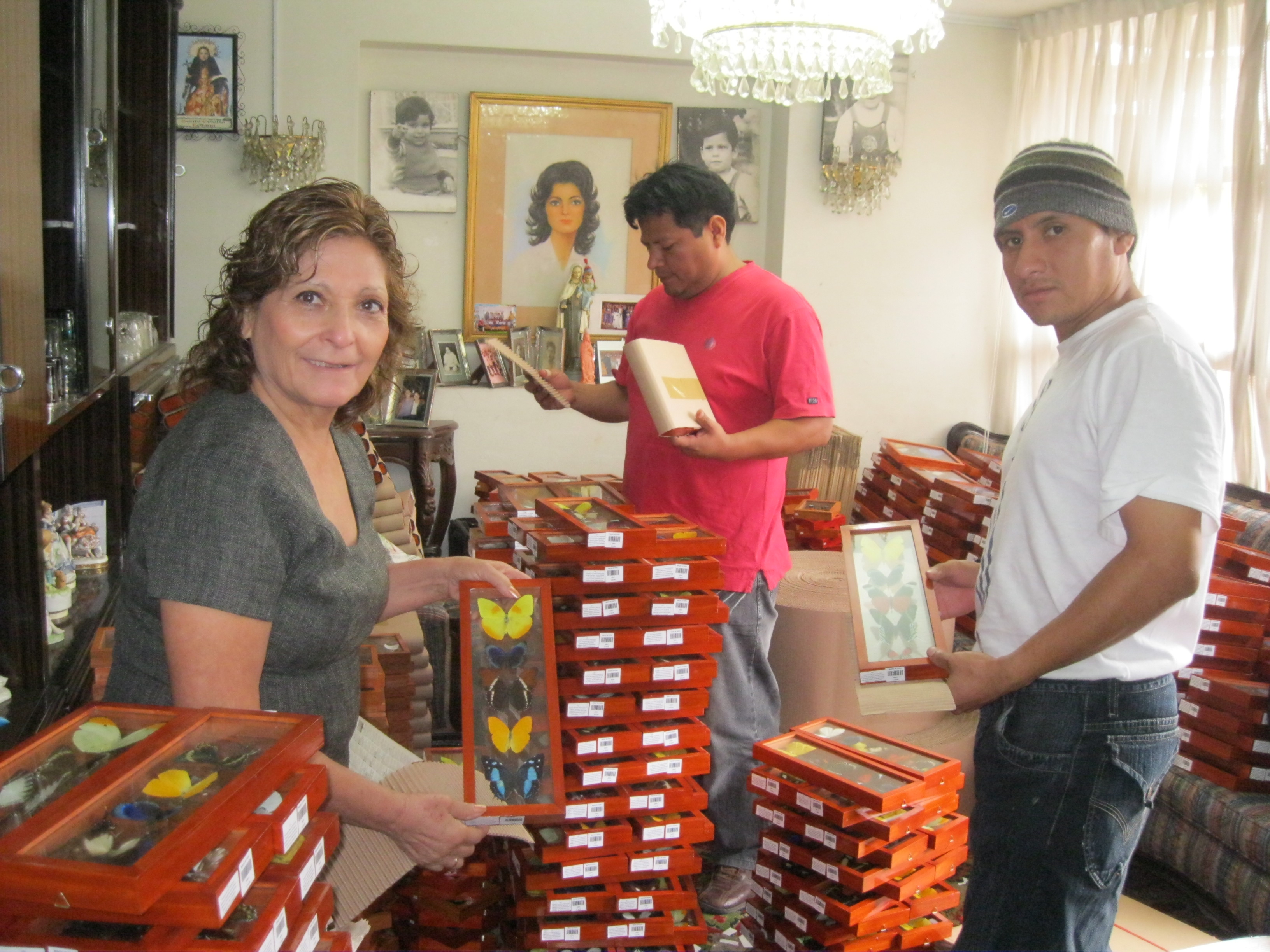 Working at the workshop
These classic frames allow our customers to effectively enjoy the beautiful designs and wide variety of colors that are present in everyday nature inherent in butterflies. Many of our customers who appreciate the beautifully hand created butterfly art often express their amazement in terms of not having seen the beautiful natural creations that are present every day in our living world, with so many fascinating butterflies flying around and being reproduced at any given time.
Our Specialities 
These frames encompass a more unique and detailed organization of each specific type of butterflies, creating very fascinating patterns in terms of organization, size and overall visually appealing characteristics that are not found in any other butterfly art retailers. All of these butterflies that are seen within classic and special frames are native to the Peruvian rural and geographical regions, making the whole appreciation experience even more rewarding.
Apart from the classic frames of butterfly art, we also offer special frames.
At Peruhand we offer you the most complete selection of alpaca clothing as wholesale products that allow you to effectively choose whichever piece of clothing that you like based on your preferences and needs. All of our selection of alpaca clothing is directed towards its use in the Peruvian regions where the climate is cold throughout the year. For this reason, our main offerings are handmade Peruvian hats, caps and native chullos for covering the head during the current climate or weather at these Peruvian regions which were already mentioned.

Within our wide variety of alpaca products we also have stuffed animals in designs of bears, llamas and other animals very required.
Each product is carefully prepared by Peruvian hands experts in this work, which ensures a high quality product.
Our second main specialty is alpaca clothing.